Ambassadors
Our Ambassadors are young people who want to work closely with us to help us to promote everything we do. They are advocates for our campaigns and help us to challenge, educate and promote the ethos of recovery.  They do this in many different ways; through their music, their own personal endeavours, through fundraising events and much mo
Here's a sneak peak at some of our Ambassadors hard at work:
Calvin at a fundraising event at Haskins Garden Centre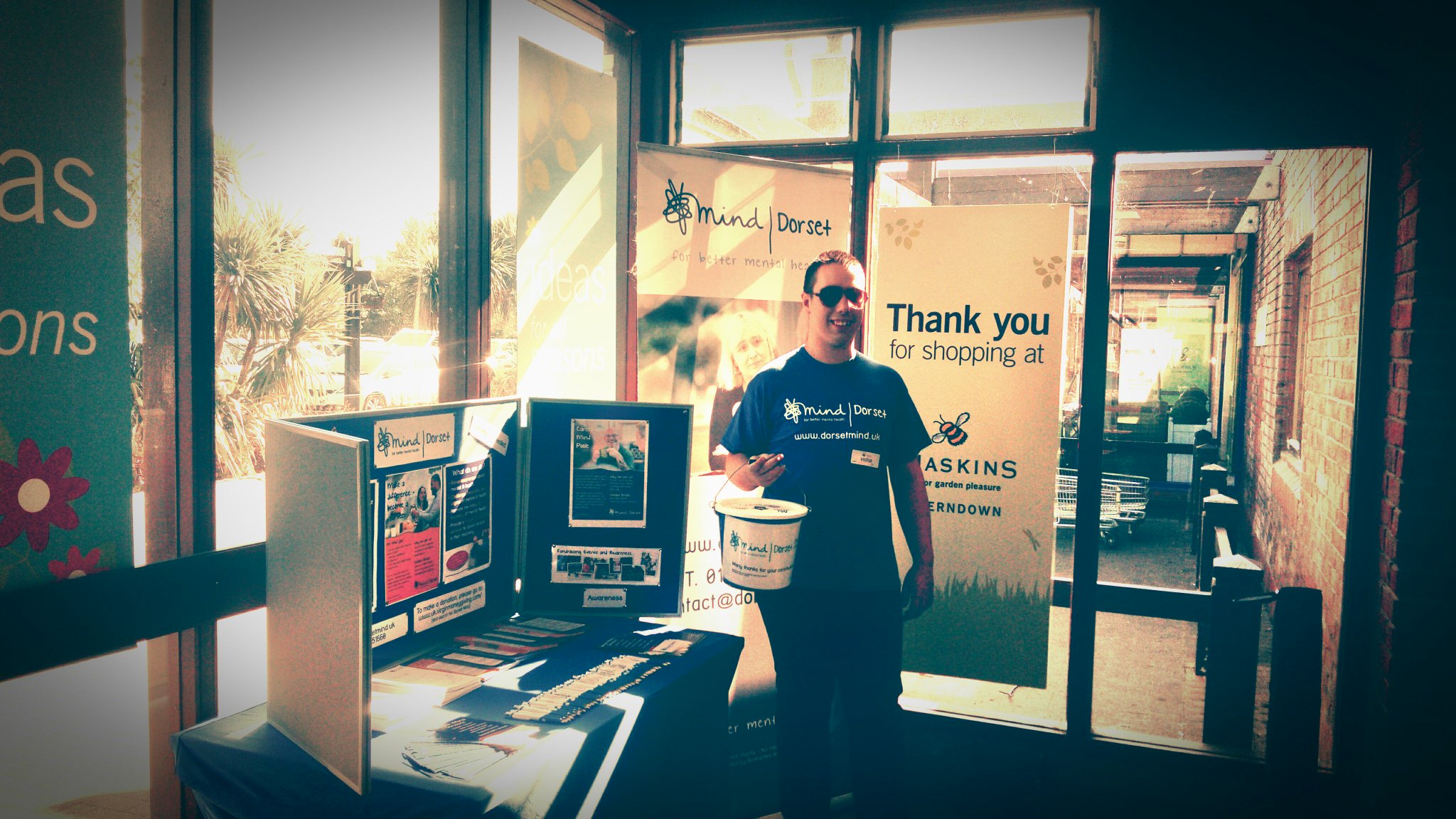 Calvin using music to promote Dorset Mind.

Becky who helped us with our #istressless campaign during Mental Health Awareness Week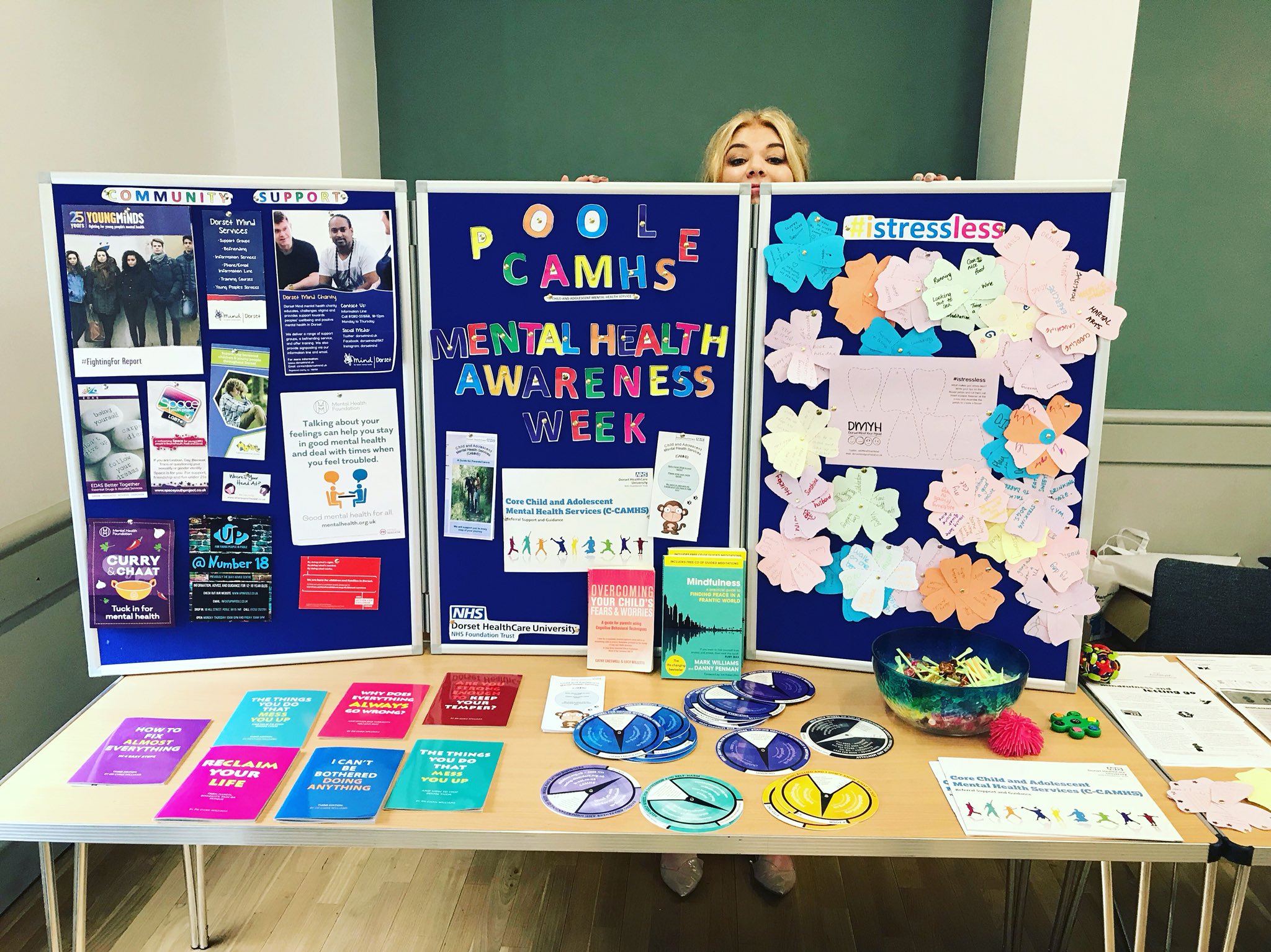 Romy appearing on Hope FM talking about Eating Disorders.

Champions
Our Champions are young people who love what we do and help us to shout about it! They sign a pledge to help us to talk openly about mental health wherever they go and whatever they do.
Here's a group of our Champions working with us at an event to raise awareness of young people's mental health across Dorset.

Volunteering
Have you thought about volunteering? We are always grateful for people willing to volunteer with us. We have plenty of opportunities from helping out in the office, project work, fundraising, befriending, training, coming to events, helping with social media and so much more!
Want to sign up?
If you'd like to join us and become an Ambassador or Champion, please contact us at dmyh@dorsetmind.uk